Picture: Lazio fans troll rivals Roma with an aerial advertising stunt over the Italian capital
Lazio fans have been taunting their Roma rivals ever since the summer started.
To recap, the 2012-13 Italian season ended with Lazio beating Roma in the Coppa Italia final, and every since the Aquile won the trophy their fans have been ripping into their arch football enemies.
Back in June, four thousand Lazio fans attended a mock funeral for AS Roma which included a priest and a coffin, and on Sunday Lazio fans launched their most recent prank with the aid of some aerial advertising.
Unknown Lazio fans hired an airplane to carry a banner all over the Italian capital which read: 26.05.13: In Rome there is only the Lazio. That's revenge!
A picture of how Lazio fans trolled rivals Roma with an aerial advertising stunt can be seen below.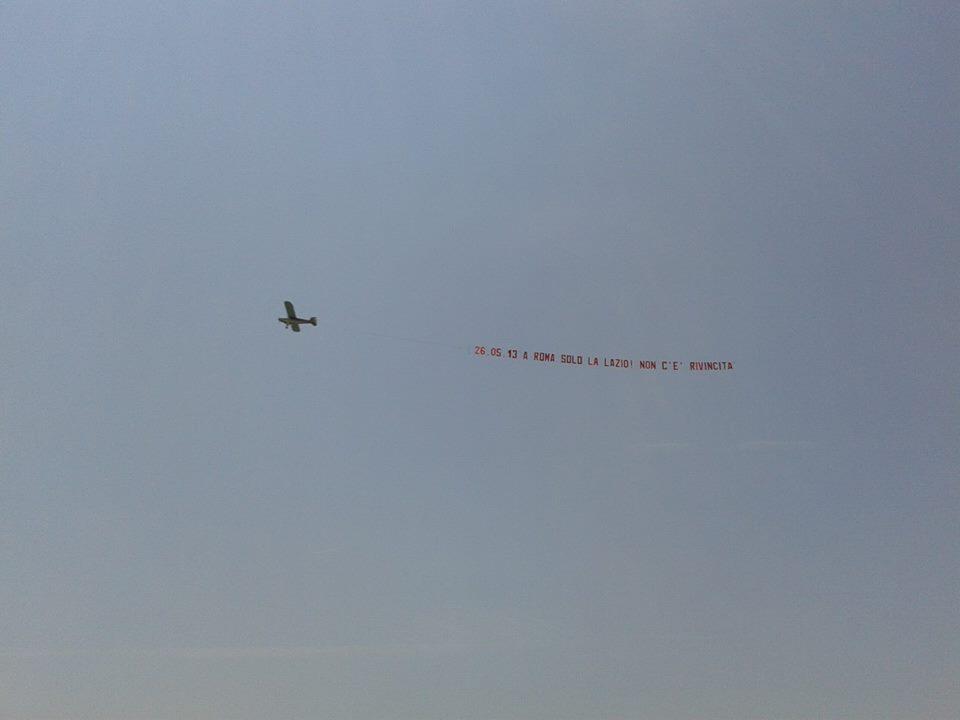 ---
GAMBLING CAN BE ADDICTIVE, PLEASE PLAY RESPONSIBLY