Pictures & video: Is this the tackle that ended Abou Diaby's Arsenal career?
With Abou Diaby ruled out for eight to nine months today, once again the finger has been pointed at Dan Smith for causing the original injury that the Arsenal midfielder has seemingly never recovered from.
The then 19-year-old midfielder broke and dislocated his right ankle after a horror tackle by Smith in the final minute of the Gunners' 3-0 win at Sunderland in May 2006.
At the time Kolo Toure said of the tackle on his Arsenal team mate: "It wasn't an accident. He just came in to try and hurt the player which is really, really bad. "I definitely think he went for the player and not for the ball."
Surprisingly, despite being included in lists of the "worst tackles of all time" – there doesn't appear to be a video of Dan Smith's horror challenge on Abou Diaby.
A clip of the Dan Smith challenge on Abou Diaby can be seen below.
A picture is below, followed by the incredible list of injuries Abou Diaby has suffered in recent years.
Arsene Wenger must be pulling his hair out…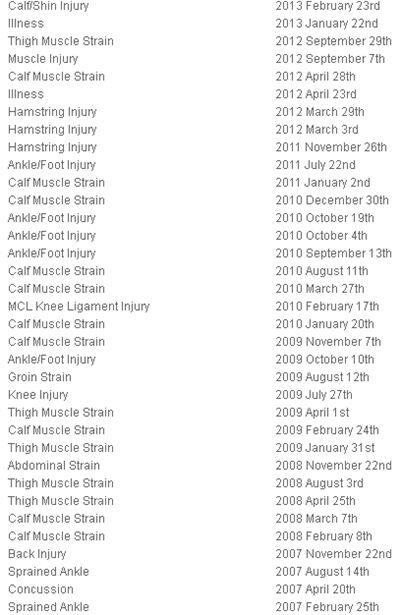 ---
GAMBLING CAN BE ADDICTIVE, PLEASE PLAY RESPONSIBLY