[Picture] Are you stoned? Lionel Messi looks weary eyed at a Dolce & Gabbana party
Lionel Messi has been in Milan over the weekend attending fashion week.
Messi, who works for Dolce & Gabbana as a part time gig, attended his fashion employers runway show on Saturday, while on Sunday night the Flea was spotted at a party in Milan where a comedy photo was taken.
Standing next to Internazionale and Argentine U20 international Mauro Icardi, Messi was pictured looking stoned as the Barcelona star looked weary-eyed after a busy weekend.
In fairness to Messi, the star should be given a little leeway considering that June 24th is his birthday. Messi turned 26 today.
The picture of Lionel Messi looking stoned can be seen below, along with a selection of other snaps from the event.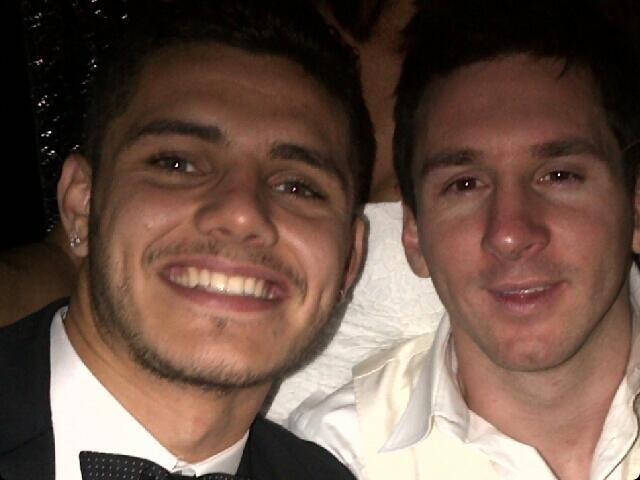 ---
GAMBLING CAN BE ADDICTIVE, PLEASE PLAY RESPONSIBLY