Picture: A Liverpool fan is snapped with Balotelli's name on the back of his Reds shirt
Credit to @SeanBailey_7 for snapping this picture on bus and then posting it onto Twitter.
This poor Liverpool fan will surely become an instant laughing stock after being outed for going out in public with Balotelli on the back of his Reds shirt.
Unless this fella's name is incredibly also Balotelli, there really is no logical explanation as to why this Liverpool fan would choose to spend money on getting Super Mario's name on his jersey rather than Liverpool icons like Luis Suarez and Steven Gerrard.
Even Stewart Downing would be more acceptable!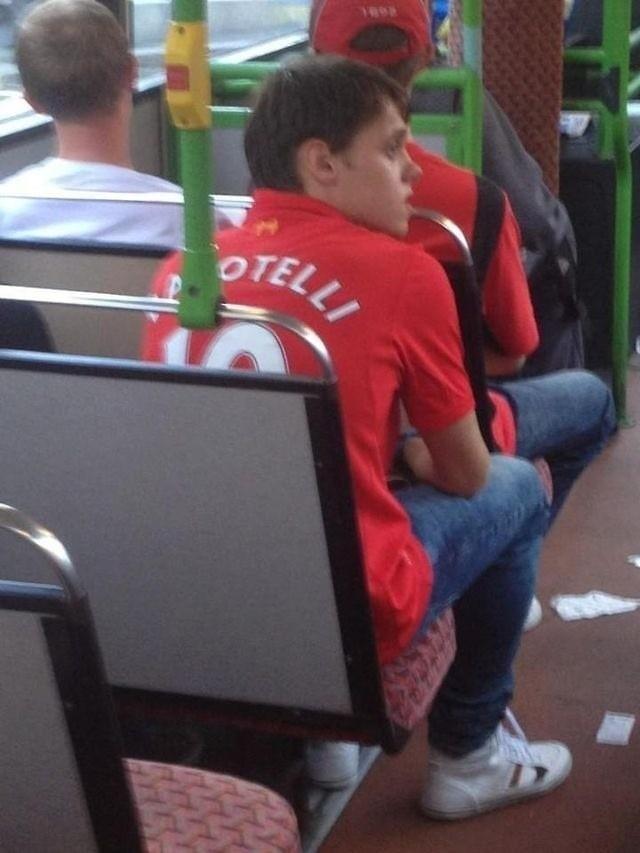 ---
GAMBLING CAN BE ADDICTIVE, PLEASE PLAY RESPONSIBLY