Pepe calls Sergio Busquets a liar after stamping on his head & denying it in El Clasico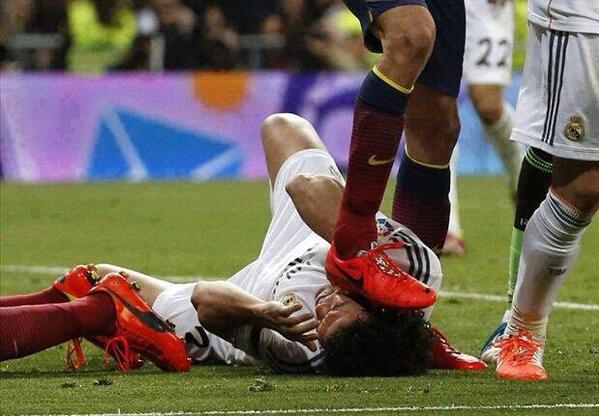 Real Madrid may have eased past Borussia Dortmund 3-0 in the quarter-final first leg of the Champions League on Wednesday evening, but Pepe seemed more concerned with speaking about El Clasico after the game.
When pressed in the mixed zone, Pepe had some harsh words for Sergio Busquets who stamped on his head during the Real Madrid's 4-3 defeat to Barcelona.
Pepe first wondered why Busquets had denied the stamp: :No one is that silly, there are pictures proving it happened. One of the values of a human being is to be honest and admit at times knowing when to apologise."
The Portuguese defender then asked what if it had been the other way round and it was Pepe who stamped on Busquets?
Pepe: "If instead of Busquets it was me, then I would not be playing for Real Madrid, which is what many want, to see me outside the team. If it was me who did it, people wouldn't want me in Spain. I seem to have the reputation of a murderer, they'd cast me out. But these things happen in football, of course I'm happy at Madrid."
---