Paul Scholes gives his thoughts on 'Mad Genius' Louis van Gaal in first Independent column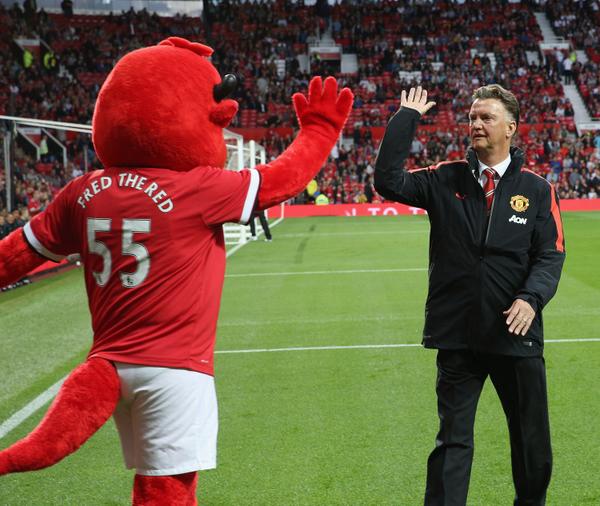 Paul Scholes is no stranger to playing under a manager that could instill fear in his squad, Sir Alex Ferguson being famous for his fierce temper.
But even so, Ferguson was not as much of a loose cannon as new Man United boss Louis van Gaal. The Dutchman once famously displayed his testicles in the dressing room during his time at Bayern Munich to prove a point.
Scholes gave his opinion on van Gaal and United's prospects for the season in his first column for The Independent: "He (van Gaal) is a man with presence. He looks a bit of a scary man. Good. Sir Alex Ferguson was a scary man too, at times, and it is possible to push players into performances. From what I've seen in pre-season he looks a bit mad. He's a bit like a mad genius, he looks a bit crazy."
Although Scholes, like most United fans, was encouraged by an impressive pre-season, he still doesn't wish to make bold predictions for the season ahead: "For all the benefit I believe Van Gaal will bring to United in the long term, I find it hard to see them as Premier League title contenders this season. My instinct is that the title will be between Manchester City and Chelsea, with United, Liverpool and Arsenal in competition for the two remaining Champions League places.
The chief reason I see little prospect of United winning the title is that they have not signed enough players in this window. I accept that more than £60m has been committed to the signing of Luke Shaw, who is now unfortunately out for a month, and Ander Herrera. To my mind, United needed to buy a top-level midfielder, of which there were very few available this summer. Just two, in fact. And Cesc Fabregas and Toni Kroos have already made their moves."
You can read his full column here.
Man United v Swansea – Best Odds!
BETFAIR EXCLUSIVE ODDS – 4/1 Man United to beat Swansea
Back Man United to beat Swansea City at the current Sportsbook price, Your winnings will get topped up within 24hrs.
---
GAMBLING CAN BE ADDICTIVE, PLEASE PLAY RESPONSIBLY