Paul Pogba is hopeful that Juventus can hang on to Man Utd target Arturo Vidal [Sky Sports]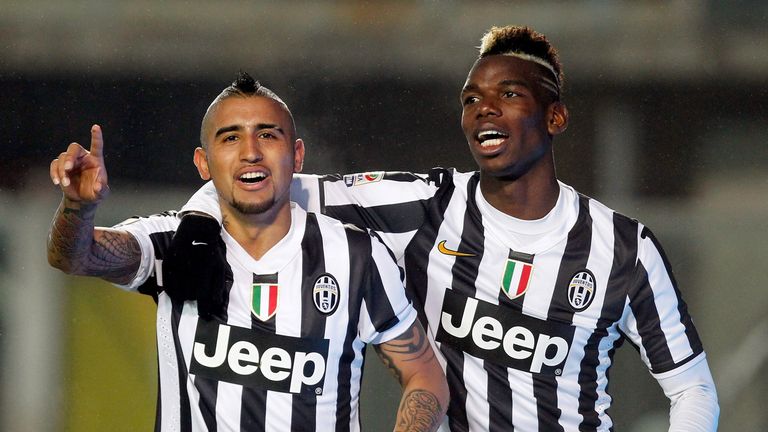 Juventus midfielder Paul Pogba has said that he hopes Manchester United target Arturo Vidal stays at the club.
In quotes reported by Sky Sports, Pogba said: "He (Vidal) is training to get his fitness. We all want him to stay at Juventus."
Speculation will not go away that Vidal is set to leave for England with Pogba's old club Manchester United trying to prise the Chilean away from his Old Lady.
Pogba also spoke about how the club has adapted to new boss Max Allegri's regime: "For the moment we are utilising the same system as we did previously, working a lot on possession of the ball.
It's like what we did before. When you play with for three years with a winning system, there is no need to change a lot. It's only necessary to keep some characteristics and improve others. That's what the coach is trying to do."
Best football betting tips & free bet offers
Click here for more Premier League betting tips
---