Papiss Cisse (Newcastle) and Jonny Evans (Man United) appeared to spit at each other [Pictures]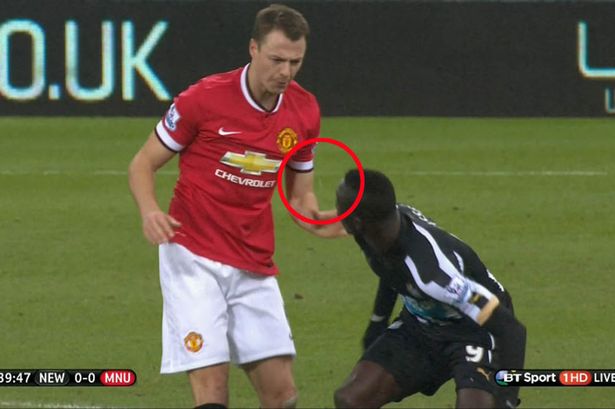 Ugh! An unsavoury incident appeared to occur in the Premier League match between Newcastle United and Manchester United tonight.
In a tense and fiery game, Newcastle striker Papiss Cisse and United defender Jonny Evans appeared to spit at each other!
Disgusting, we know.
Footage from the incident shows spit flying but one party looks guiltier than the other.
Evans spits on the grass. It just so happens to be around where Cisse was picking himself up from. Whether it caught Cisse and whether it was intentional is hard to tell.
What isn't hard to tell is that Cisse spat back at Evans and got him too.
The Senegalese striker grabbed Evans and spat at point blank range.
The referee saw a spat between the two players but didn't see them exchange saliva (eww) so we can expect an FA investigation to follow.
You can view all of the indignant filth in pictures below.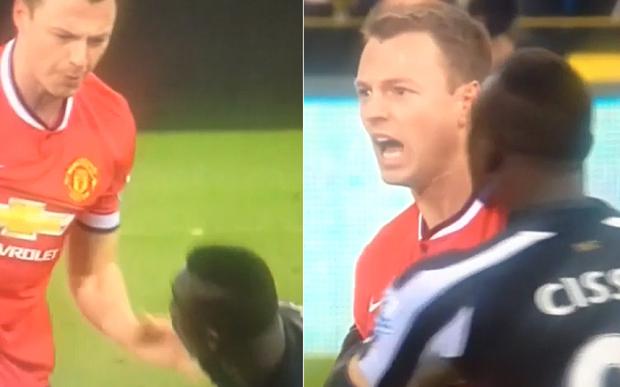 Cisse ve Evans arasındaki tartışmaya hakem molası… pic.twitter.com/HQWevVKdxX

— Amkspor (@Amkspor) March 4, 2015
hmmm… evans might have been spitting on "the floor", unhappily it was the part of the floor that contained papiss cisse. — Ken Early (@kenearlys) March 4, 2015
Evans and Cisse both spat at each other there it seems. Evans first. Cisse spat back. Pretty disgusting to see.

— Jamie Reid (@JamieRfootball) March 4, 2015
Back Juventus to beat Fiorentina at 3/1!!!
---
GAMBLING CAN BE ADDICTIVE, PLEASE PLAY RESPONSIBLY