'Our Vagina, Our Decision': Rayo Vallecano's female Bukaneros protest against Spain's proposed abortion law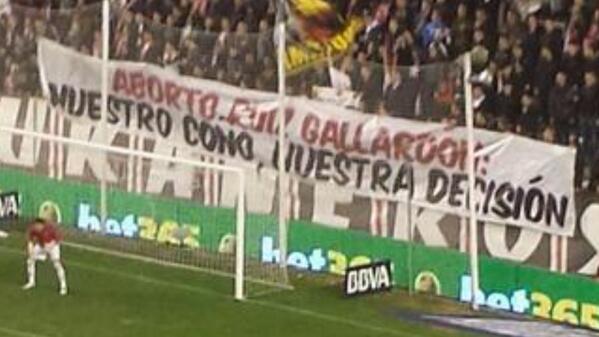 Rayo Vallecano's Bukaneros are widely ragarded as the most radical, free-thinking Ultras group in Spain, with a sizeable female membership to boot.
Los Bukaneros are famed for using their voice for important concerns beyond the realm of football, from the social to the political.
And they used their La Liga return agasint Villareal at their home Vallecas to voice Spain's latest social controversy – a proposed abortion law from Minister for Justice Ruiz Gallardón.
Without getting bogged down in its complexities, Rayo's female Ultras are against it, and voiced their disagreement with an excellent banner behind the goal:
'Nuestra coño, nuestra decision." – Our vagina, our decison.'
You can't really argue with that.
Click here for more Premier League betting tips
---