"Operation Tango": How Rangers fans fooled Celtic supporters on the final day of the season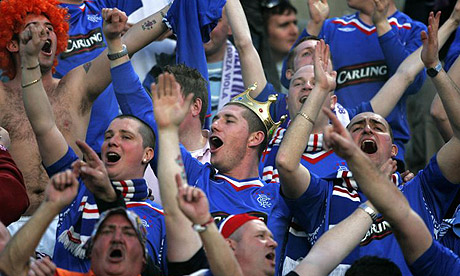 Rangers fans will no doubt have been enjoying this clip for a couple of days now, but for everyone else it's time to learn about "Operation Tango."
Midway through the first half on the final day of the SPL season, a massive roar bellowed out from the Celtic fans as news spread like wildfire around Parkhead that Dundee United had equalised against Rangers. Obviously such rumours were later discovered to be pure fabrications, nevertheless for several seconds the whole of Celtic Park seemed convinced the rumours were true.
According to the Rangers' forums, "Operation Tango," as it is now known as, was the result of a mass texting by a group of Rangers supporters to their Celtic supporting friends, spreading the lies that conned the Celts into believe their team was in the box seat in the title race.
"Operation Tango" can be seen here.
---