Olympiakos' Paulo Machado is a dead ringer for Borat with a magnificent moustache [Picture]
When you groom such a magnificent moustache, it really would be a shame for it to get all ruffled by playing football.
So it's just as well Paulo Machado spends a lot of his time on the Olympiakos bench, where his magnificent tache can be kept perfectly in place.
The Olympiakos player was snapped warming up on the touchline during the Greek side's Champions League clash against Man United tonight, and his tache really is something.
Machado is also a dead ringer for Borat/Freddy Mercury.
He came on towards the end of the game, probably distracting United's players for his tache's epicness.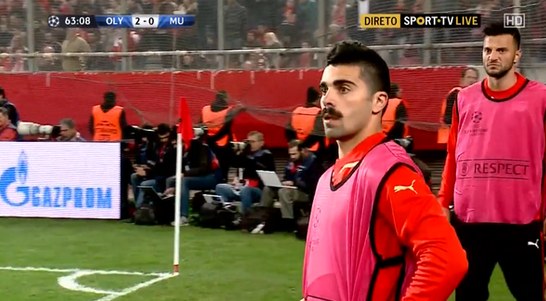 Click here for more Premier League betting tips
---