Oliver Kahn and Borussia Dortmund coach Jurgen Klopp go head-to-head on German TV [Video]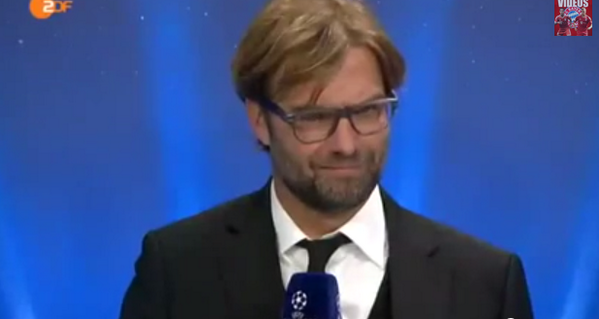 The background to this live TV debate stems from some recent beef concerning the protagonists' differing opinions on Mattias Sammer.
Klopp had recently said that Bayern's sporting director should consider himself lucky to be in such an important job at Bayern, as he does little to warrant such high office.
Bayern's goalkeeping legend Oliver Kahn took exception with Klopp's comments, writing in his Bild column:
"His remark that Sammer does not contribute anything to Bayern was disrespectful and shameless.
"And on top of all that, he is actually wrong, too. It is not a coincidence that Bayern's recent dominance started with the arrival of Sammer in 2012. He is perfectly suited for Bayern."
The pair were brought head to head on German TV after Dortmund's midweek win over Zenit, and the subtext of their war of words was soon brought up.
Even without subtitles, the tension is palpable, and there's a classic Klopp reaction to an incorrect point from Kahn late on.
---
GAMBLING CAN BE ADDICTIVE, PLEASE PLAY RESPONSIBLY