Oh Happy Day, the drought is over! 1,222 minutes later, Karim Benzema finally scores for France, with the 6th v Australia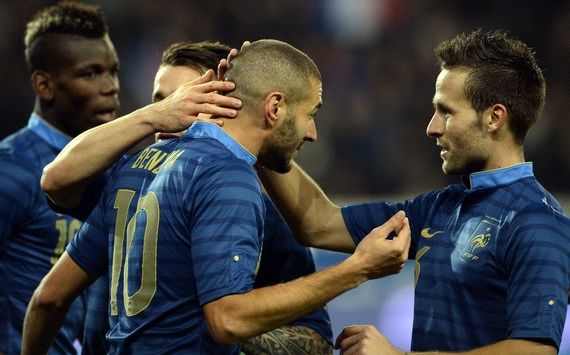 After one of the longest international droughts in living memory Karim Benzema rediscovered what it feels like to score in a Bleu shirt last night.
Benzema's situation had become a quasi affaire d'etat, after going an unbelievable 1,222 minutes of international football without hearing the net bulge.
He'd been roundly ridiculed, been the butt of all the jokes, and Benz was even booed as he came on as a substitute last night.
He quickly shut the haters up though, latching onto a Ribery cross to poke the ball home.
Okay, it was only the 6th in a friendly rout of Australia, but after the drought he's just been through, he'll gladly take it!
He had the magnanimity to forgive and forget, and applaud the French public who'd just been booing him.
La classe.
[gthumb id="363885″ size="large" autoplay="1″]
---