Norwich's Becchio takes an epic picture of Wes Hoolahan doing some colouring in at an airport
Luciano Becchio has posted a tremendous picture on his Twitter page showing that life during pre-season isn't always the most glamourous.
Becchio, who moved to Norwich at the start of the year, has been part of the Canaries summer tour in Mexico and in North America, and on Monday the players were back on the move as they headed for Portland and a match against the Timbers.
During Norwich's latest journey, Becchio revealed how midfielder Wes Hoolahan chose to pass the time in the airport.
Clutching crayons in his hand and looking intently at a kids book on a table in front of him, Wes Hoolahan was spotted filling out a colouring in book whilst it appeared he thought nobody was looking.
Is this the best image produced during the 2013-14 pre-season?
Watch Wes Hoolahan working hard at his colouring in skills below.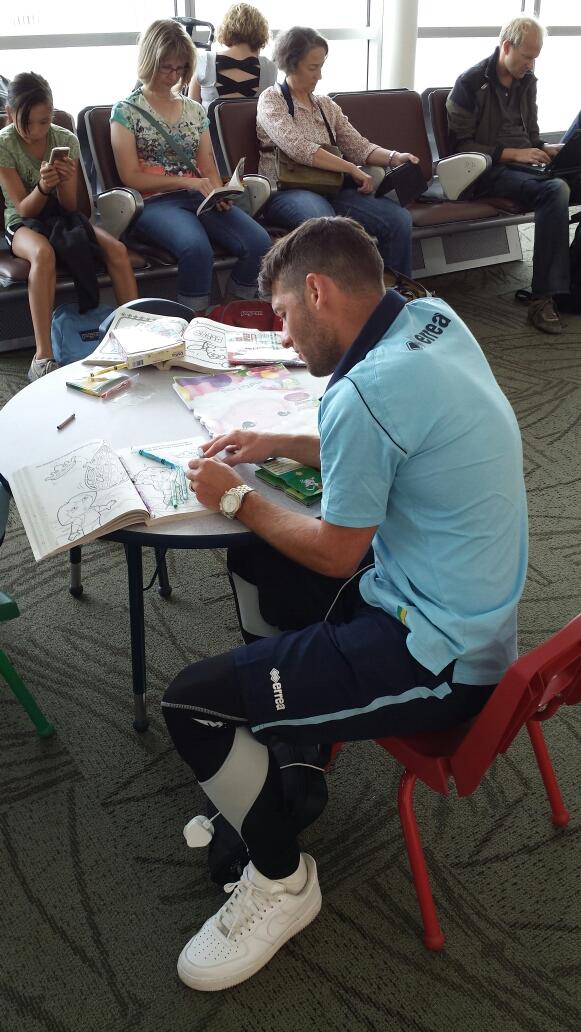 ---