No offers for Mehdi Benatia: Man United, Bayern & Chelsea interested [Di Marzio]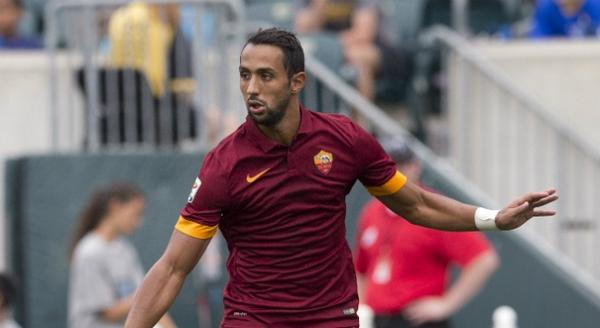 Roma defender Mehdi Benatia was on everyone's lips over the weekend.
On Saturday night, just after Manchester United had lost to Swansea, Sky Sports claimed Benatia was on his way to Manchester to sign on at Old Trafford.
A day later, reports in Germany, from reliable sources, claimed Benatia was heading to Bayern Munich who lost Javi Martinez to a lengthy injury in the Super Cup last week.
On Monday, the super reliable Sky Italia journalist Gianluca Di Marzio confirms that Roma and Benatia have so far not received any bids but Manchester United, Bayern Munich and Chelsea are all interested.
Benatia is currently taking it easy in Ostia, waiting for the offers to come in, which they are expected to in the coming days.
But, Roma are demanding at least 35 million euros for Benatia and the defender and Serie A side expect to receive offers over the next two weeks before the summer transfer window closes.
Roma themselves are thought to have targeted Tottenham defender Vlad Chiriches, if Benatia does leave.
---