Neymar's ex-Bruna Marquezine was with Ronaldo, Cafu & Mário Zagallo at a party in the Maracana on Tuesday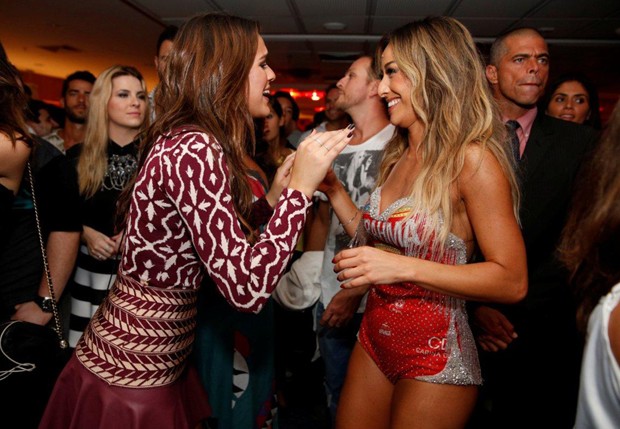 Some of the most beautiful women in Brazil, and some high profile ex-footballers too, were at the Maracana on Tuesday night for a glitzy party.
The event was thrown by Brazilian beer company Brahma.
Attendees included ex-Brazilian national stars Ronaldo and Cafu, as well as former Brazili national coach Mário Zagallo.
As for the ladies, Bruna Marquezine was at the event following her recent high-profile split from Barcelona star Neymar, and she was joined by fellow beauty and local celebrity Sabrina Sato as well as Ronaldo's fiance Paula Morais.
Photos from the event at the Maracana on Tuesday can be seen below.
---