Neymar's debut at Barcelona: Keepy-uppies, Bruna Marquezine & a fan in Ronaldo shirt
70,000 Barcelona fans reportedly turned up at the Nou Camp on Monday to welcome brand new mega-signing Neymar.
After patiently waiting for over an hour in the sun for Neymar to appear, eventually the Brazilian starlet appeared out of the tunnel and the real show started.
Neymar avoided the potential banana-skin of screwing up a set of keepy-uppies by completing a round of ball juggling without a single mistake.
Off the picture all eyes were on Neymar's 17-year-old girlfriend Bruna Marquezine who lit up the Camp Nou with a massive smile as her man was unveiled in Catalonia, before later being snapped next to the dugout wearing a Barca shirt.
Outside the stadium one picture was taken which stood out from the rest as a Real Madrid fan in a Ronaldo shirt was snapped attending the event.
Watch video of Neymar's keepy-uppies at his Barcelona unveiling, along with pictures of Bruna Marquezine and a Cristiano Ronaldo shirt below.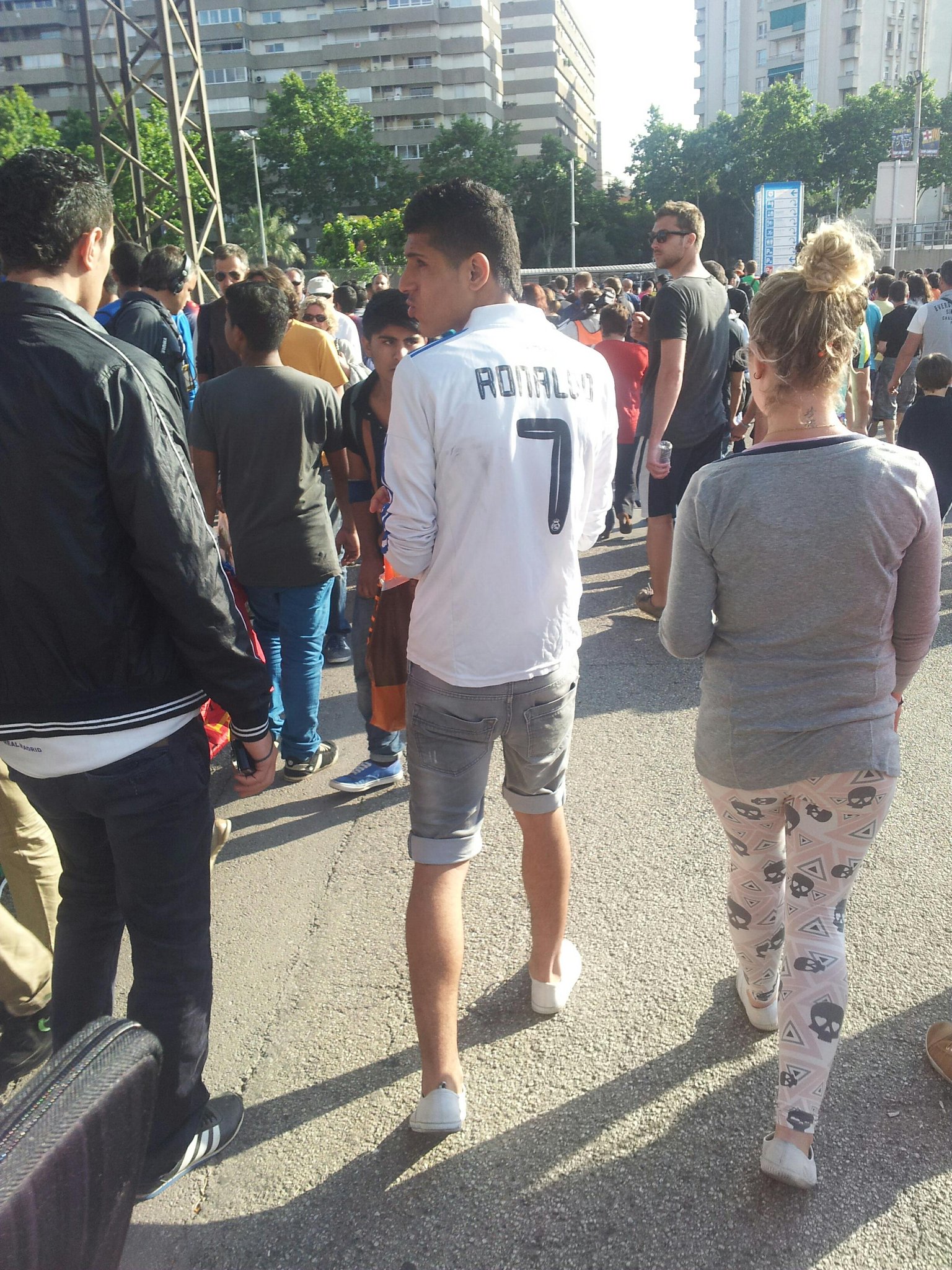 ---