Neymar protects a child pitch invader at Brazil training, invites kid to meet the squad & take a photo [Video]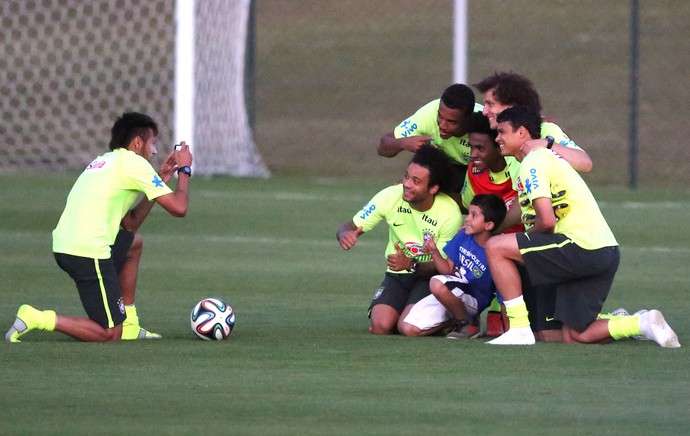 Neymar has a special connection with children.
Back in March, during a friendly match between Brazil and South Africa, Neymar showed his personal touch when he engaged with a young South African pitch invading boy by lifting the kid in the air and then taking a selfie with him.
Fast forward to Sunday's training with the Brazil national team, and a similar situation played out as a young Brazilian boy raced out to try and meet his superstar heroes.
As the boy was being taking away by security, Neymar jogged over, told the security to leave the boy alone, and he then started playing football with his young fan.
The kid's day then got even better as Neymar introduced him to some of his teammates, before the Barcelona star took a photo to record the event.
See video of the incident, together with some more photos below.
---
GAMBLING CAN BE ADDICTIVE, PLEASE PLAY RESPONSIBLY