Next goal wins! Sandro, Adebayor & Townsend (on the left) star in Spurs training video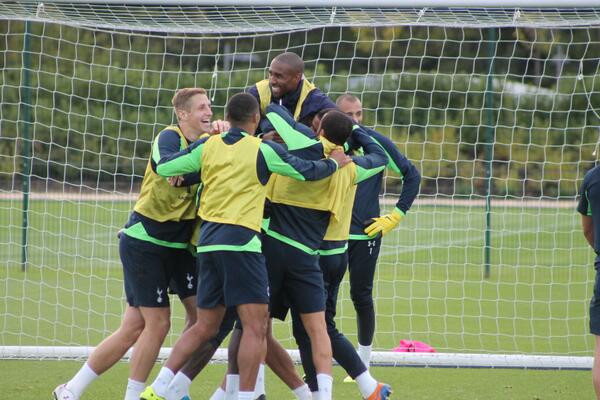 Tottenham released a training video on Thursday, with a number of players back from international duty and it may have illustrated AVB's thinking for some upcoming games.
England's man of the moment Andros Townsend features prominently, intriguingly in a left-wing role.
So far this campaign Townsend has played exclusively from the right but the return of Aaron Lennon could see changes in the wide positions for Tottenham's visit to Aston Villa on Sunday.
Also present and appearing to play well in training was Emmanuel Adebayor who has yet to play for Tottenham this season and could well be their answer to holding the ball better up front.
Undoubtedly though the star of the show is Sandro, a cult hero to Spurs fans, the Brazilian pulls off a rather amusing post-training interview for good measure.
---