Newcastle's Kinnear: I've been in discussion with David Lambiast, with Dave, with Mike!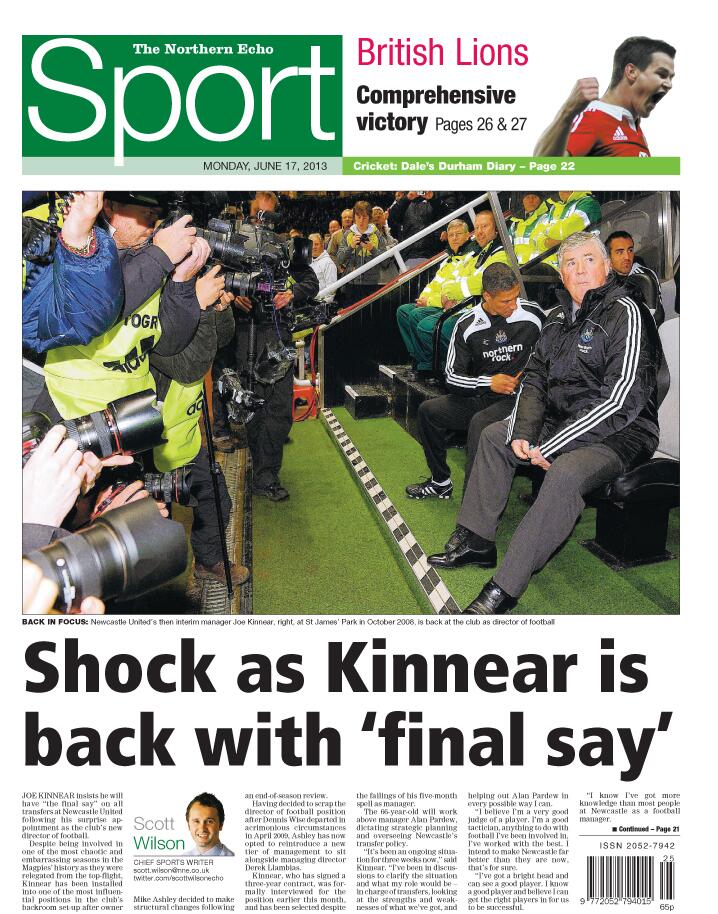 Joe Kinnear, famous for once calling Charles N'Zogbia 'Charles Insomnia', started his new job as Newcastle's Director of Football with another verbal gaffe.
After news broke on Sunday that Kinnear would be returning to St James' Park in order to manage the club's transfer strategy, Sky Sports News managed to secure the first interview with the Magpies' newest employee.
Straight out the gate Kinnear bungled his lines as he forgot the name of his new bosses.
Asked about how the deal came about, Kinnear got tongue-tied on the 24-hours sports news channel, leading him to splutter:
It's been an ongoing situation now for about three weeks. I've been in discussion with David Lambiast…, erm, with Dave… [tut], with Mike! And once we clarified the situation on what my role would be I… in charge of finance, erm, transfers!
The interview did little to allay the fears of Newcastle fans who believe Joe Kinnear is not the right man for their club.
Related link: The Tweets after news breaks that Joe Kinnear will be Newcastle's new Director of Football.
Watch the opening snippet of Joe Kinnear's interview with Sky Sports below.
---