Nemanja Vidic reveals Manchester United players had bitter arguments with David Moyes [Telegraph Interview]
Now officially a former Manchester United player, Inter Milan defender Nemanja Vidic is free of the dressing room omerta which has prevented United players revealing their true feelings of the ill-fated Moyes regime.
And in tomorrow's Telegraph, Vida tells all in an exclusive interview.
The Serb reveals that bitter arguments with Moyes threatened to tear the season completely apart, as the players couldn't cope with the failure unfolding before their eyes.
Vidic tells his interviewer that Old Trafford is a much happier place now that Moyes has left the building.
It will be an interesting read, and intriguing to see just how much detail Vidic goes into.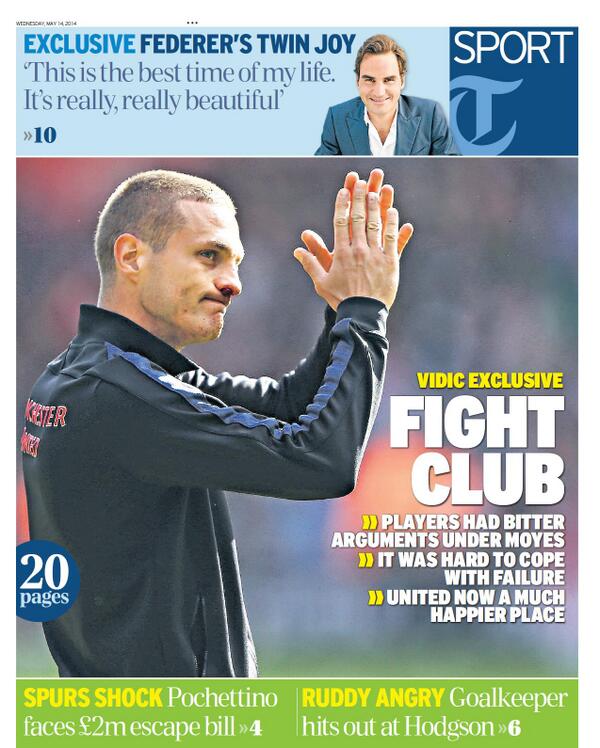 Click here for more Premier League betting tips
---