Moyes' tactics summed up by snapshot of Manchester United's disjointed, shambolic shape v Olympiakos
Man United are taking a beating in Athens tonight, trailing 2-0 to Olympiakos.
United have been a shambles both tactically and in terms of inspiration, or lack of it.
And the below pic exposes – not for the first time! – the shambolic lack of shape and coherence now inherent in United's play, with several players miles out of position and the team generally looking lost.
And naturally, a sorry indictment of Moyes' ability to create any shape or coherence in his teams.
Pep wept…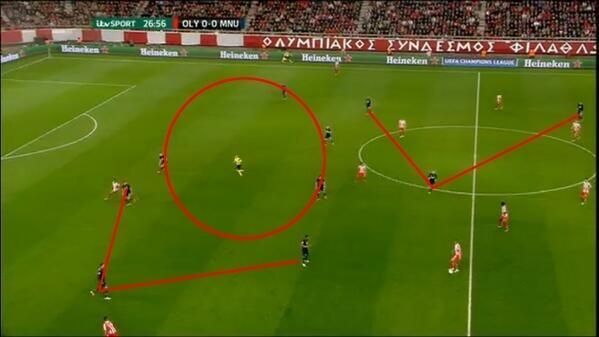 Click here for more Premier League betting tips
---