MOTD3 debate: Will Arsenal win the Premier League? [Video]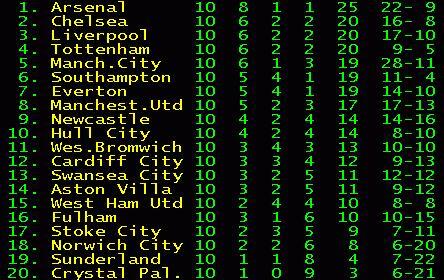 After a frantic weekend of Premier League action, the big winners appear to be Arsenal.
An impressive 2-0 victory over Liverpool, following Chelsea's defeat at Newcastle, means the Gunners are now five points clear at the top of the Premier League.
On almost all football analysis shows, pundits are being asked whether Arsenal can win the Premier League and Match of the Day 3 is no different.
In the lead up to next week's mouth watering clash with Manchester United, we can expect plenty of Arsenal title chatter.
John Hartson, Asmir Begovic and Kevin Kilbane all discuss Arsenal after a little intro on the Welsh derby and chatter about Southampton.
Incredibly, despite such a strong start, an incredible 2013, some glorious midfield players and arguably the best manager in the Premier League, none of the pundits seems convinced by Arsene Wenger's side.
---