Mohammed Al Fayed claims Shahid Khan begged to get the Michael Jackson statue back at Fulham as it's a lucky charm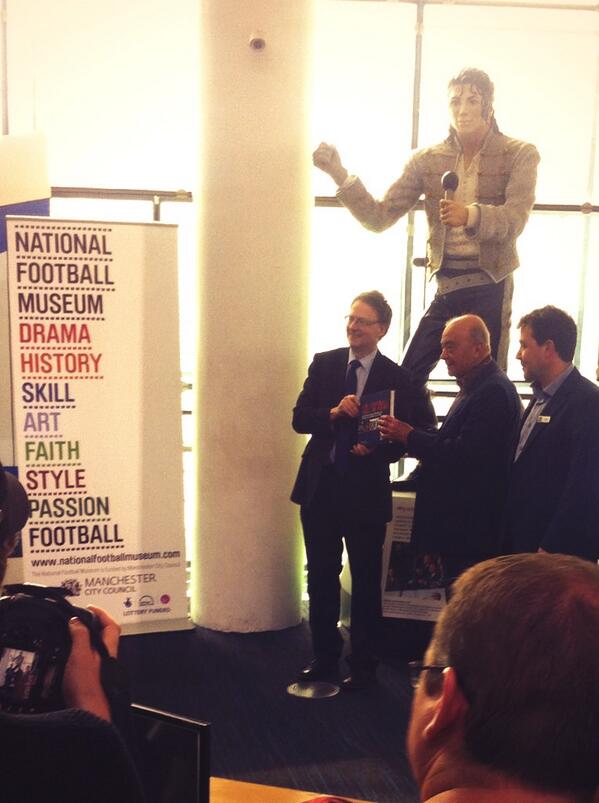 Mohammed Al Fayed appeared to be gloating at Fulham's demise on Tuesday in relation to removal of the Michael Jackson statue from outside Craven Cottage.
To recap, former Fulham owner Mohammed Al Fayed was an avid Michael Jackson fan and when the great musician passed away, the Harrods owner installed a Michael Jackson statue outside his club's ground.
Fulham fans weren't so keen on the out-of-place statue, so whenAl Fayed sold the club to rich American businessman Shahid Khan last summer, the owner of the Jacksonville Jaguars immediately sought to remove the MJ statue.
Despite telling Al Fayed otherwise, Khan's first piece of business at Fulham was to getting rid of the controversial tribute to MJ.
"Our supporters' views on the statue have been made clear," Khan said at the time. "I respect Mr Al Fayed and know he had good intentions in paying an individual tribute. However, the removal of the statue is the right thing for Fulham Football Club."
Several months on, and with Fulham's relegation now confirmed, Mohammed Al Fayed has now claimed the Cottagers went down because they removed the statue.
Al Fayed was speaking as he formally presented the statue to the National Football Museum in Manchester.
The Egyptian billionaire said:
This statue was a charm and we removed the luck from the club and now we have to pay the price.
When (Khan) asked me to move it I said, 'you must be crazy'. This is such a fantastic statue which the fans are crying out for.
But now he has paid the price because the club has been relegated. He called me because he told me he wanted Michael to return. I told him, no way.
---
GAMBLING CAN BE ADDICTIVE, PLEASE PLAY RESPONSIBLY