Michael Laudrup states decision to stop being a manager in 10-20 years on taking coaching job at Qatar's Lekhwiya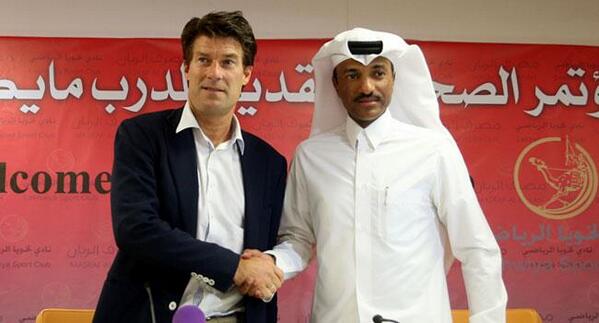 It's rare to start a new job by talking about quitting it on day one, however that's exactly what Michael Laudrup when he officially took over at Qatari club Lekhwiya on Wednesday.
Laudrup, the former Swansea job and Danish international football, has made the surprising move to head to Qatar for his next post in football management.
The Dane has been out of a job since leaving Swansea in February, just a year after winning the Capital One Cup.
The Doha-based team Lekhwiya are the champions of Qatar and were previously coached by the Belgian, Eric Gerets.
Strangley, on day one in his new position, Laudrup tried explaining why he's moved to the Gulf by discussing his belief that in 10 to 20 more years he won't be a manager, so, whilst he;s still in the game he wants to try new experiences.
And if those new experiences come with fat cheques attached, then so be it!
Watch Michael Laudrup's comment on his debut presser as manager of Lekhwiya below.
---
GAMBLING CAN BE ADDICTIVE, PLEASE PLAY RESPONSIBLY