Mesut Ozil gave Jose Mourinho his shirt after Chelsea knocked Arsenal out the cup [Pictures]
Jose Mourinho picked up a quality gift at the end of Arsenal 0 – Chelsea 2.
As the teams headed down the tunnel, Arsenal's German superstar Mesut Ozil took the opportunity to reengage with his former manager at Real Madrid by handing Jose Mourinho his jersey.
Mourinho happily accepted Ozil's shirt and, after the former Madridistas hugging it out, the Special One walked around the Emirates pitch with his memento from the 4th round cup tie.
Mesut Ozil later told reporters, "I gave my jersey to Mourinho because he's the best coach in the world and I love him like a father."
Pictures of Mesut Ozil handing Jose Mourinho his shIrt are below.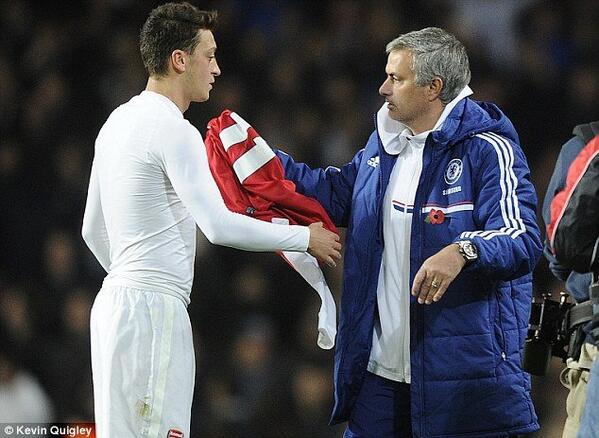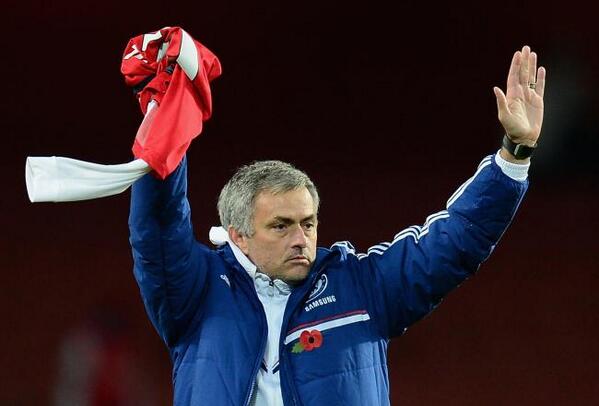 ---