Mesut Ozil apologises to Arsenal fans on Facebook for his behaviour at Man City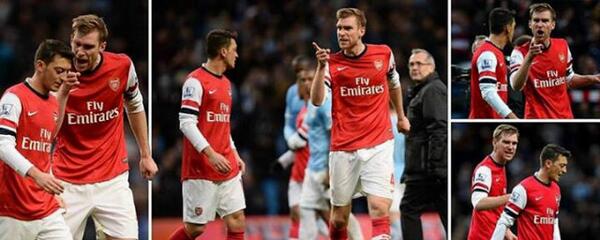 Mesut Ozil has apologised to Arsenal fans via his Facebook page on Saturday night.
Ozil wrote an update on his wall saying:
Sorry I didn't thank the fans at the end of the game!
You have been brilliant to me and I know you had travelled a long way and spent your money to support us.
I was upset with the result and know I should have come to you to say 'thank you' and I know it is a big Arsenal tradition win, lose or draw.
Ozil's apology came after Per Mertesacker publicly rebuked the German international after the midfielder failed to salute the Arsenal away fans after the 6-3 defeat at Manchester City.
Ozil laid on the assist for Theo Walcott to score the 1-1 equaliser in the Manchester City defeat.

---