Men United: Gary Neville and Jamie Carragher defend Ashley Young's dive against Crystal Palace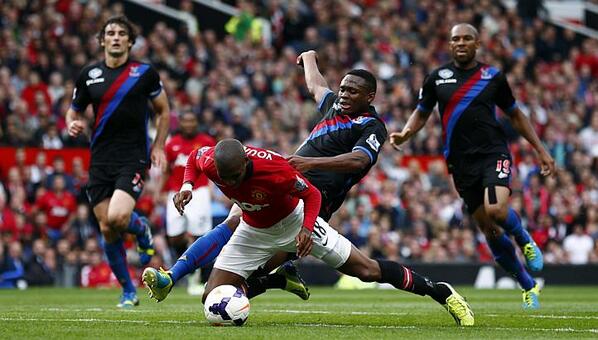 Manchester United's Ashley Young had been roundly slammed over the weekend for diving against Crystal Palace, but on Monday Night Football pundits Gary Neville and Jamie Carragher defended the forward for winning his penalty against the Eagles.
Gary Neville was first to speak his mind:
[At full speed], that, to me, could easily look like a penalty. Is it in the box? Out the box? Well, my view is simple.
I think there are two phases to this. Ashley Young does well to come across Dikgacoi. No Foul for me. Then, at the last minute Dikgacoi goes to ground and tries to win a tackle from an unnatural angle.
If you're a defender and you tackle like that… I hope that Dikgacoi and Holloway aren't patting themselves on the head and thinking 'unlucky their mate'. Honestly, he'll get sent off every single week like that.
For Jamie Carragher, Dikgacoi's big problem was not using his goalie when he was in trouble.
Watch the discussion below.
---