Massimo Moratti announces that Indonesian billionaire Erick Thohir has bought Inter Milan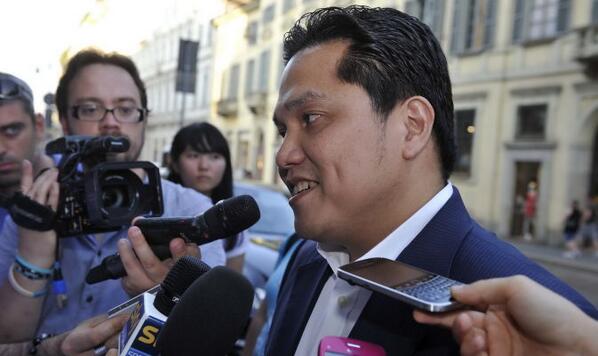 Serie A giants Inter Milan are getting a new owner for the first time since 1995.
Massimo Moratti confirmed on Tuesday that he has reached an agreement with Indonesian billionaire Erick Thohir for the majority shareholding in Inter Milan.
Thohir is rumoured to be acquiring a 70% holding of the Nerazzurri.
Moratti told reports in Milan on Tuesday morning:
Everything has been signed, in a few hours there will be a press release. Satisfied? Yes, this has been a long time, but eventually we have gotten there, everything seems to be in balance.
On the role of President, that does not have to be decided yet, but it will depend only on me. There is all the love, but also the relief of leaving the club to respectable people in terms of their character.
Now I will try to adapt to a new rhythm.
Thohir is an experienced sports team owner. He is part of the constorium which owns the NBA's Philadelphia 76ers, while he is also a majority owner of the MLS side DC United.
Inter Milan are currently fourth in Serie A, seven points behind leaders Roma.
---
GAMBLING CAN BE ADDICTIVE, PLEASE PLAY RESPONSIBLY