Masseur of Aparecidence who stopped Tupi scoring now the victim of death threats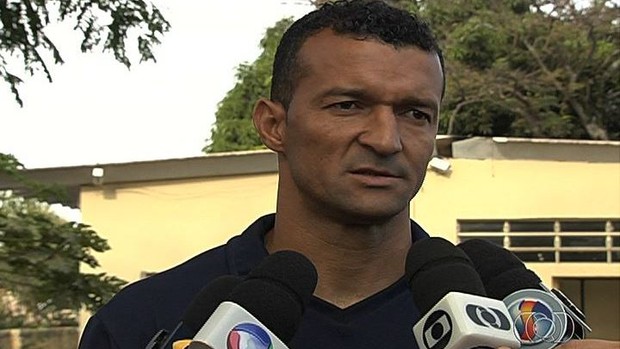 It is fair to say the clip of the Aparecidence masseur who stopped Tupi from scoring late on in the Brazil Serie D play-off has gone viral.
Whilst we like to believe 101GG was the first in the English speaking media with the footage, it has featured on every football website on the planet, heck, even the BBC featured it today, two days after us.
To recap, the Aparecidence masseur ensured his side progressed in the play-offs with a remarkable double goal-line clearance before running for his life. For anyone that has not seen the amazing clip yet, it is contained on the video below.
In Brazil this is also huge news and Ramildo Fonseca, the physio who stopped Tupi scoring and then showed an amazing turn of pace, has opened up about the incident.
Fonseca has received death threats for his actions and admitted that he had to stay in the changing rooms for three hours after being chased by Tupi fans.
Fonseca told the Brazilian press: "They're calling my home and threatening my family. They said I will not get out alive from this. Also threatening my children. My wife and kids have also called me crying saying they are worried about my life."
He also added that he did not regret his actions due to his love for Aparecidence and feared late elimination at Tupi would affect the whole club with no other games planned until January, once the play-offs are completed.
Fonseca did say "I'm very sorry, I should not have invaded the field. It was a thoughtless act, I will not do so again."
Meanwhile, the Superior Court of Sports Justice is still set to rule on this match, sometime later this week.
---
GAMBLING CAN BE ADDICTIVE, PLEASE PLAY RESPONSIBLY