Mark Noble takes to social media after stuffing plastic bag down his pants during Liverpool match [Tweet]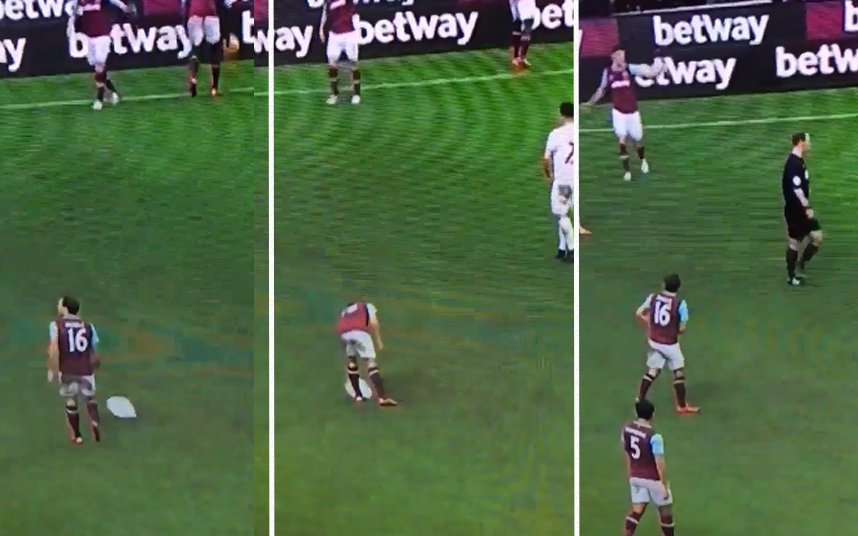 West Ham midfielder Mark Noble caught the attention of football fans on social media for many reasons, during his side's 2-0 victory over Liverpool on Saturday.
The West Ham captain put on a fantastic display against Jurgen Klopp's side, and played a big part in the Hammers' victory by stifling most of Liverpool's threat from midfield.
Despite the 28-year-old's solid performance, it was his antics involving a plastic bag which got everyone bizarrely talking on social media.
The England midfielder was caught stuffing a plastic bag which managed to make it's way on to the pitch, down his trousers, rather then simply moving it off the field of play.
His actions led to many on social media questioning if Noble was trying to avoid paying 5p for a plastic bag, or if he was just getting a bit cold in the underwear department.
In any case the West Ham midfielder took to Twitter on Saturday evening to upload a picture of the famous bag.
Straight in my pants
---