Mario Mandzukic's (Atletico) tattoo in hebrew is written the wrong way & has grammatical errors [Pics]
Croatia and Atletico Madrid striker Mario Mandzukic had his tattoo on his lower back revealed to the world during last night's 0-0 draw with Real Madrid in the Champions League.
The former Bayern Munich frontman has a tattoo in hebrew which is meant to say "What doesn't kill you makes you stronger".
However, the tattoo was written left to right instead of right to left so makes zero sense and also contains grammatical errors.
If it was written the correct way round, it would actually read "What no to kill me, will make me stronger", due to grammatical errors.
Tip: If you're getting a tattoo in another language, seek advice from someone who actually speaks the language.
The 28 year old striker might want to start looking into laser tattoo removal procedures or choose to live with his embarrassing tramp stamp forever.
Story comes to us via Reddit.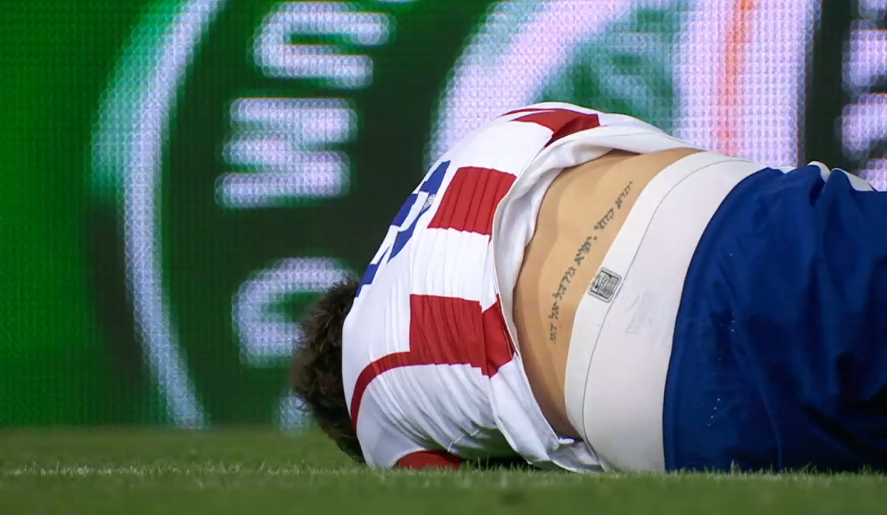 Click here for more Premier League betting tips
---