Mario Gotze's Twitter account hacked, showers Arsenal flop Chamakh with love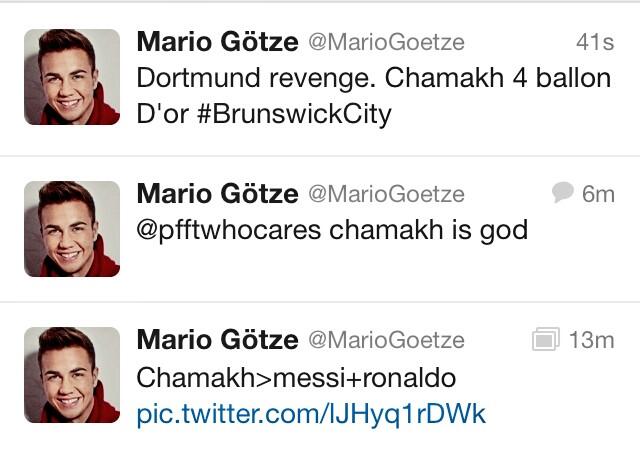 Someone has it in for Mario Gotze, and really likes Marouane Chamakh!
Bayern Munich's young star Mario Gotze had his Twitter hacked this morning, and apart from the mild inconvenience, it's fair to say he got off lightly!
With all of the acrimony from his Borussia Dortmund exit, one can easily imagine the source of the hacking; in which case Gotze can  feel relieved he didn't suffer any serious abuse.
Instead, his hackers showered new Crystal Palace signing Marouane Chamakh in love, quirkily declaring him for the Ballon d'Or, and placing the Moroccan ahead of Messi and Cristiano Ronaldo.
The Tweets have now been deleted, so apart from Chamakh's ego being given a much needed boost, it really could have been worse for Gotze…
---
GAMBLING CAN BE ADDICTIVE, PLEASE PLAY RESPONSIBLY