Manuel Neuer talks about playing football during the Paris terror attacks [Blick]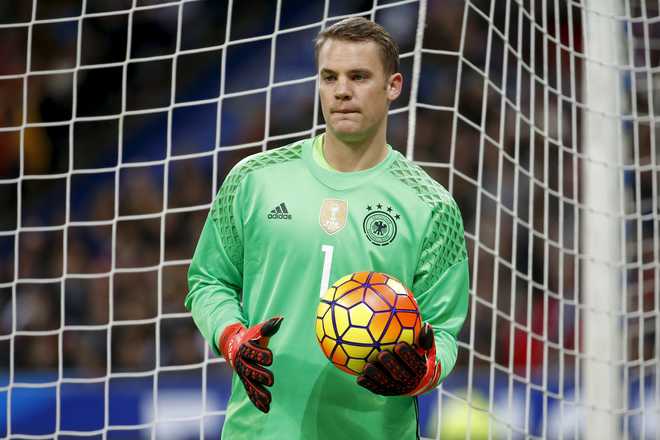 Swiss daily Blick have scooped an interview with arguably the best goalie in the world: Bayern Munich's Manuel Neuer.
Neuer has used the opportunity to discuss the recent Paris terror attacks.
The Bayern goalie was playing for Germany against France at the Stade de France as suicide bombers blew themselves up outside the stadium.
Neuer's thoughts on that appalling night in Paris are below:
I had no idea what happened. All people who were sitting at home watching television, were seeing the images and getting information. We, on the field, had no idea.
When I heard the bang, I knew straight away that this is not just a Chinese firecracker. But I had no idea what that is exactly.
Neuer has also revealed how it took him a while to work out what was going on.
After the match he didn't leave the pitch immediately, instead he went over to the German fans to thank them for attending.
Neuer notes there was a message on the big screen about what had happened, but as he doesn't speak French, he ignored it.
When they returned to the locker room, all became clearer. And yet Neuer notes that the TV in the dressing room was left off, while some of the players were without their mobile phones as they'd left them at the hotel.
Neuer has admitted he's avoided seeing images from the event since the match while, looking ahead, he said he has no fears of returning to France for Euro 2016.
Click here for more Premier League betting tips
---