Manchester United's Anderson turns down Flamengo loan due to payday fear [Fox Sports Brasil]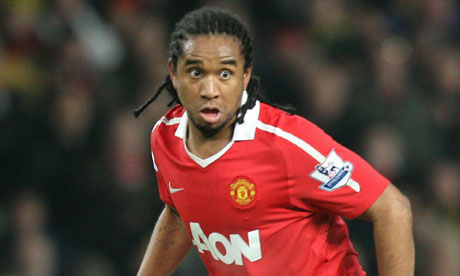 Let's be honest: Anderson has about as much chance of earning a place in Louis van Gaal's Manchester United side as he does of appearing on the cover of the next issue of Men's Health.
The Brazilian midfielder, who spent the second half of last season on loan at Fiorentina, has barely featured in pre-season, and United are accepting offers for him.
As Brazilian journo Paulo Freitas tweeted (below), Brasileirao club Flamengo have reportedely offered Ando a loan deal, but he's turned it down due to worries that the cheque will bounce on payday.
The Brasileirao has suffered serious payment issues in recent times, which Anderson is clealry all too aware of.
Hey, a man gotta get paid.
Anderson ( #MUFC) turned down a loan offer from #Flamengo as he feared he would not get paid when it's due, reports Fox Sports Brasil.

— Paulo Freitas (@Cynegeticus) August 13, 2014
---