Manchester United will have to cough up ridiculous £125m fee to sign Gareth Bale [Sun]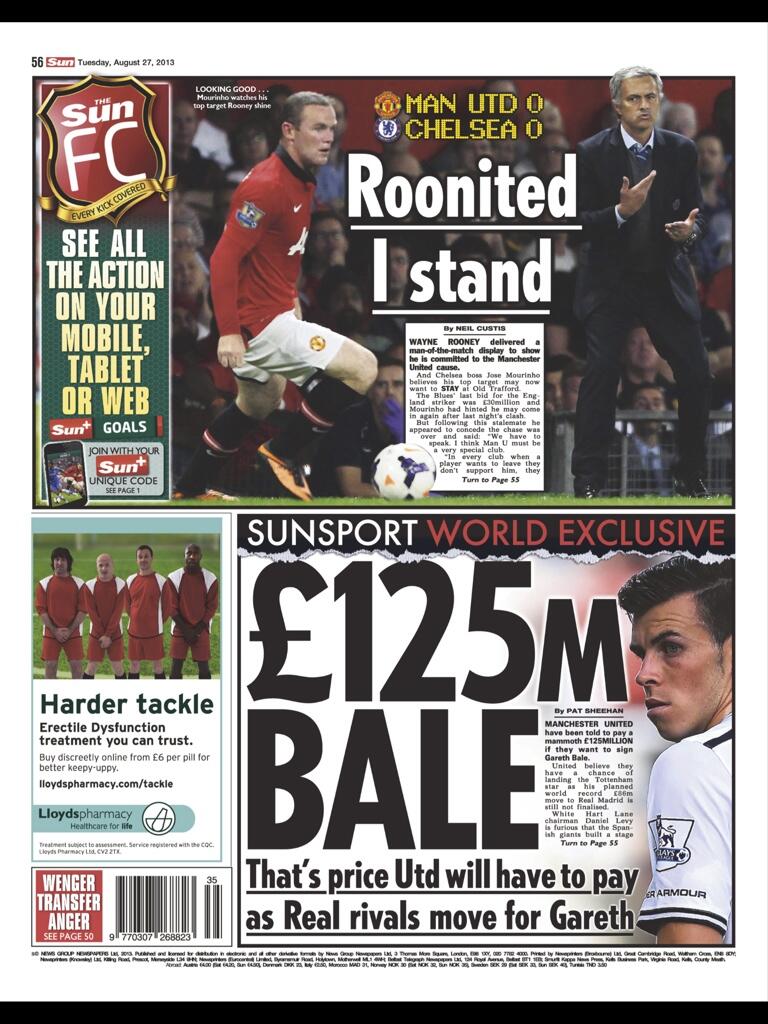 Surely not. Surely Spurs aren't asking Manchester United to pay £125m to have an offer accepted for superstar Gareth Bale.
According to tomorrow's Sun, who are claiming an exclusive on the story, Manchester United will have to offer £40m more than Real Madrid to sign Bale.
Earlier on Monday, it emerged that another club had bid for Gareth Bale.
The club was believed to be Manchester United but there is no way they would have bid anywhere near the £125m needed.
Daniel Levy is rumoured to be angry at Real Madrid due to their 'arrogance' after building a stage to present Gareth Bale before a transfer had been agreed.
No-one else is likely to pay the huge fee so it looks like either being Real Madrid or Spurs for Gareth Bale.
Following the 0-0 draw with Chelsea, David Moyes offered some interesting comments on a possible move for Gareth Bale.
Best football betting tips & free bet offers
Click here for more Premier League betting tips
---