Manchester United closing in on Marcos Rojo as Argentine refuses to train with Sporting [Mirror]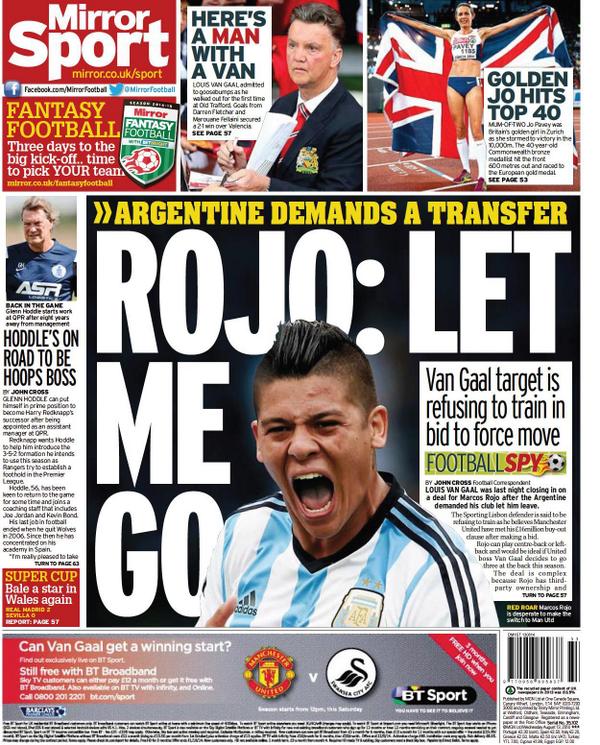 Over the wekeend, Marcos Rojo showed a sudden fondness for all things Manchester United, by going on a United-themed following spree.
It looks like that was no coincidence: according to the Mirror, the Rabona-loving Argentine defender has demanded a transfer from Sporting, and refused to train yesterday.
Though primarily a full-back, Rojo can play right across the defensive line, and has been deployed at centre-half for Sporting during his time there.
Any deal to bring Rojo to United will be mired in a web of red tape, however, as Rojo has third-party ownership, which always add to complications.
And we all remember the last third party owned player Manchester United bought, a certain Carlitos…
---