Manchester United board 'have doubts' over David Moyes after defeat at Everton [Sun Sport]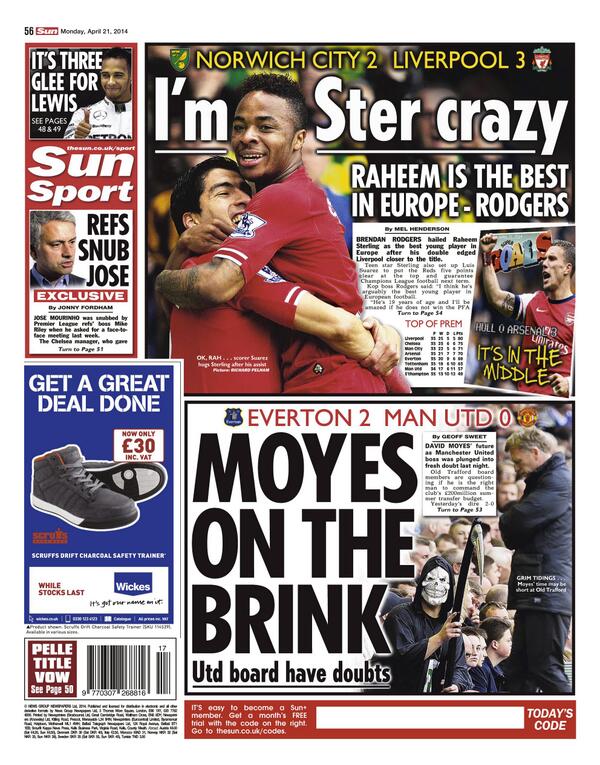 Speculation around David Moyes' future has been more or less a constant ever since the watershed home defeat to West Brom (circa).
But until now, Fleet Street have kept to just that – speculation, and criticism, of course.
Tomorrow's Sun, though, now claim that the Manchester United have expressed doubt over whether he is the right man to be allocated a 200 million pound war-chest, following the defeat to Everton.
Why it would take this defeat to Everton for those doubts to emerge, when Moyes' side were nowhere near as bad as in previous defeats, is another thing.
---