Manchester United are willing to overpay for Toni Kroos offering £40m to Bayern Munich [Mirror]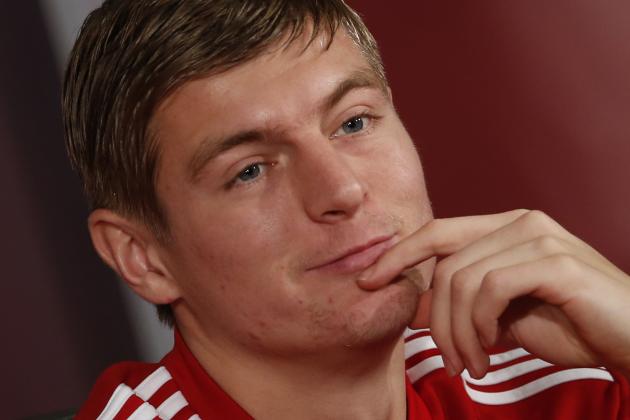 The Mirror remain fixated on the idea that Manchester United will buy Toni Kroos from Bayern this summer on Thursday.
Alan Nixon have revealed in the red-top that the Red Devils are so intoxicated with the idea of bringing in Kroos that the money men at Old Trafford are knowingly willing to overspend on the player to get the deal done.
Under the headline "Manchester United hope Toni Kroos transfer offer of £40m will convince Bayern to sell", the Mirror garble:
United boss David Moyes wants the Germany international to be his key signing of the summer – and the Old Trafford money men are ready to back the project.
Moyes wants Kroos so badly United will commit to the offer, although the numbers are much higher than they should be for the player.
Supremo Ed Woodward and the club's American owners, the Glazer family, are willing to back Moyes' judgement, even if it will mean Kroos is the third midfielder he has bought after Marouane Fellaini last summer and Juan Mata in January. 
The likelihood that Kroos will leave Bayern were dramatically diminished earlier in the week when Bayern CEO Karl-Heinz Rummenigge said "Toni Kroos is sure to wear Bayern Munich shirt next year."
All indications are that Bayern will now move to sign 24-year-old Kroos up to a fresh deal at the Allianz Arena.
Midfielder Kroos is under contract until 2015, but has yet to reach an agreement on a new deal with Bayern. He is reportedly on €86,000 a week, and hopes to at least double his wages if he is to put pen to paper.
---