Manchester United & Adidas confirm kit deal worth £750m over 10 years!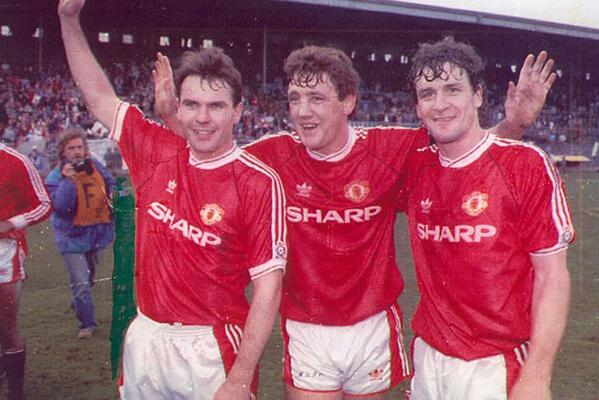 Just a week after Nike released their final Manchester United kit and news emerged that the pair would not continue their partnership, the whopping details of the new Adidas deal have been confirmed.
According to an official report on Manchester United's website: "Manchester United plc (NYSE:MANU) has reached a ten-year agreement with adidas for a global technical sponsorship and dual branded licensing deal for a minimum guarantee of GBP 750 million, subject to certain adjustments, beginning with the 2015/2016 campaign.
For the 2014/2015 season, Nike will continue in its role of technical sponsor and trademark licensee."
The full press release from Adidas is featured on a Tweet below.
Adidas themselves claim: "This collaboration marks a milestone for us when it comes to merchandising potential. We expect total sales to reach 1.5 billion GBP during the duration of our partnership."
For comparison, Chelsea's 10-year-deal with Adidas is worth 300 million pounds.
Further Tweets on what is the biggest kit deal in football by some margin are below.
Manchester United plc has reached a 10-year agreement with adidas, beginning 2015/16. More: http://t.co/VAP8iwzCAD pic.twitter.com/oowQbf6NJi

— Manchester United (@ManUtd) July 14, 2014
Adidas press release confirming £750m, 10-year kit deal with Manchester United pic.twitter.com/rSW7bLZAZj

— 101 Great Goals (@102greatgoals) July 14, 2014
Kit deals: United £70m (Adidas) Real £31m (Adidas) Chelsea £30m (Adidas) Arsenal £30m (Puma) Barca £27m (Nike) Liverpool £25m (Warrior).

— OutsideoftheBoot.com (@OOTB_football) July 14, 2014
Imagine Utd's firepower if they hadn't been paying off Glazer debt. Terrifying!

— Alastair Brookshaw (@albrookshawAFC) July 14, 2014
MUFC SHIRTS (!) are more valuable than the cost of these 9 football TEAMS combined. (a @sportingintel study 2012): pic.twitter.com/CjYeUVh6X4

— Alex Shaw (@AlexShawESPN) July 14, 2014
Don't think Man United will have a problem with FFP in the future..

— Jonas Giæver (@CheGiaevara) July 14, 2014
The Man Utd/Adidas deal has been confirmed at a massive £750m. Any suggestion that club has slipped off it's perch quickly banished #MUFC

— Kevin Palmer (@kpsundayworld) July 14, 2014
10-year Adidas kit deals Chelsea: £300m Man United: £750m

— Rob Harris (@RobHarris) July 14, 2014
Between Chevrolet shirt contract and Adidas kit deal Man United will get almost £130 million/ season. More than annual gate revenue.

— tariq panja (@tariqpanja) July 14, 2014
Nice boost to @ManUtd finances after last season's debacle left a £30-40m Champions League shaped hole.

— Andy Green (@andersred) July 14, 2014
---