Manchester City target Liverpool striker Luis Suarez for £40m [Star & Express]
We could be set for one of the most divisive transfer moves in Premier League history this summer if the back pages of the Daily Star Sunday and Sunday Express are to be believed.
Manchester City are preparing a bid of between 35 and 40 million pounds for want away Liverpool striker Luis Suarez.
New Manchester City boss Manuel Pellegrini looks set to give up on a move for Edinson Cavani as the Etihad side are refusing to offer his release clause which stands at 53 million pounds.
So, Pellegrini is eager to bid for Suarez, who has been agitating for a move away from Anfield and has talked up playing for Real Madrid during his media press conferences and interviews at the Confederations Cup with Uruguay.
It is questionable however whether Real Madrid are truly interested in Suarez with Cavani in their sights and with a fair few striker options available at the Bernabeu.
For Manchester City, who look set to miss out on Isco to Los Blancos, Suarez is a proven Premier League goal scorer guaranteed to give them an advantage in the chase for the title next season.
However, Suarez has constantly complained about the intrusion of the English media this summer and still has six games left to run on his 10-game ban for biting Branislav Ivanovic.
The back pages of the Daily Star Sunday and Sunday Express are below.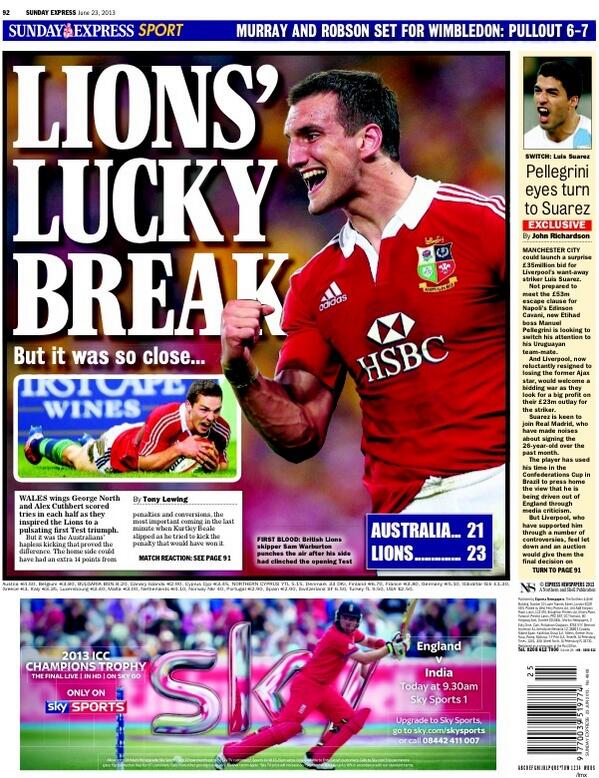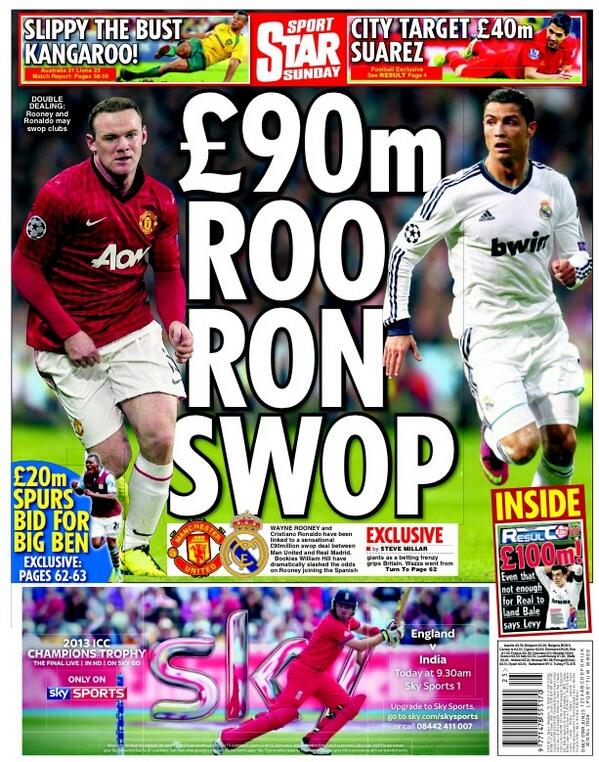 Click here for more Premier League betting tips
---