Manchester City prepared to stick with Manuel Pellegrini next season [Sun Sport]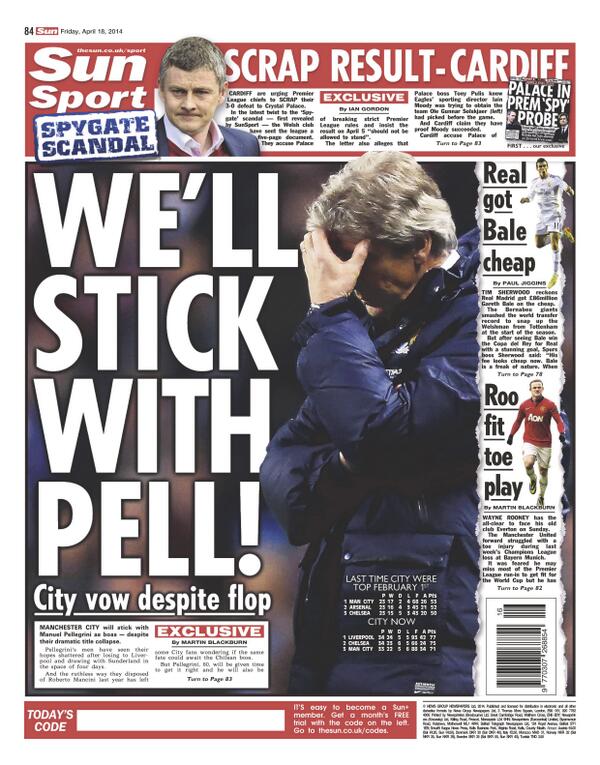 Bet on Manchester City's title challenge
After a smooth first half of the season, Man City's title chase is unraveling at the last furlong, with just 1 point from their last 2 games.
Up to now, Pellegrini's zen-like tranquility had been seen as a virtue, but now he's being seen as a big meek and callow with the heat in the kitchen set to max.
Despite their dwindling title hopes, and the likelihood of finishing the season with just the league cup, the Sun report tomorrow that the Abu Dhabi Group owners are prepared to stick with the Chilean next season.
That would make a change in philosophy, given that the previous manager, Roberto Mancini, got the sack for failing to win the league; and this after winning it the previous year.
Best football betting tips & free bet offers
Click here for more Premier League betting tips
---