Man United's Wayne Rooney, golf legend Rory McIlroy & the real Ronaldo star in a quality Nike advert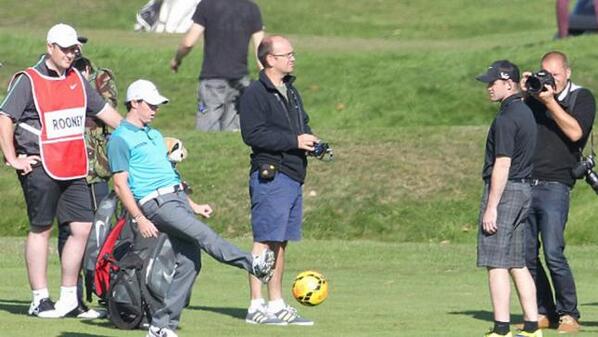 This. Is. Excellent.
Nike have brought together Manchester United's Wayne Rooney, Northern Ireland golf star Rory McIlroy and Brazilian hero Ronaldo in a brand new advert which was released early on Tuesday morning.
The commercial is called "Nike Ordem Football: Straight Down the Middle", and it's been released with the following description:
Wayne Rooney surprises Rory McIlroy at the first tee by bringing out the new Nike Ordem Football. Inspired by golf ball design, the Nike Ordem ball has unrivaled flight control through aerodynamic grooves. Flight perfected.
After Rooney and McIlroy dominated the majority of the advert, the cameo appearance of Ronaldo at the end of the short film adds an extra bit a quality to the commercial.
Enjoy Man United's Wayne Rooney facing off against Rory McIlroy on the golf course below.
---