Man United's Marouane Fellaini is out for six weeks after having surgery on his wrist over the weekend
Manchester United midfielder Marouane Fellaini is set to miss the next six weeks of action.
News broke overnight on Sunday that Manchester United's afro-haired Belgian midfielder underwent surgery on his wrist over the weekend, and the prognosis for Fellaini isn't great.
Fellaini has reportedly had a problem with his wrist since October, and the for Everton midfielder has now had an operation to put things right.
Many Manchester United may receive the news of Fellaini's absence with wry smiles after many have felt that the midfielder has underperformed at Old Trafford since his signing in the summer.
The news of Marouane Fellaini's injury has yet to be confirmed from Manchester United officially, however the story has already broken in the Belgium press.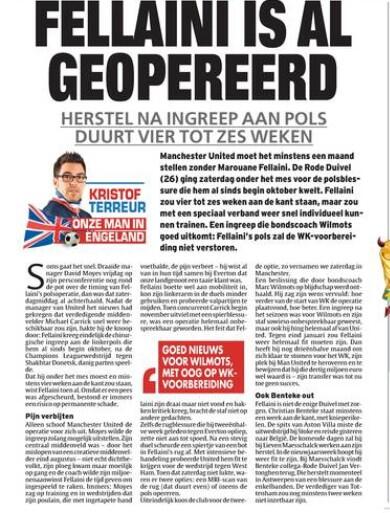 ---