Man United to lodge a €38m bid for Fiorentina's Juan Cuadrado, Barca also in the hunt [Mundo Deportivo]
The battle for Colombian winger Juan Cuadrado is front page news for Mundo Deportivo on Monday as, after much talk in the press, Manchester United and Barcelona are reportedly set to show the their hands as they bid for the Fiorentina star.
According to the Spanish report, Manchester United are set to offer the Viola €38m for Cuadrado, however Barcelona are also laser-focused on trying to bring the midfielder to the Camp Nou.
Unfortunately Mundo Deportivo offer little else in the way of facts regarding any possible transfer of Cuadrado, with the length of any contract, the amount of wages and any additional contract terms left undefined. The paper also fail to specify if Barcelona would match United's offer.
Looking more broadly at the report in MD, the sense is that while the Red Devils may offer more money to Fiorentina for Cuadrado, Barcelona are made to look like the better fit for the Colombian.
In Catalonia, Cuadrado could be fit to play at right-back and right-midfield, whilst it should also be noted that Barcelona are in the Champions League while Man United failed to even quality for the Europa League this season.
See the front page of Mundo Deportivo on Monday below.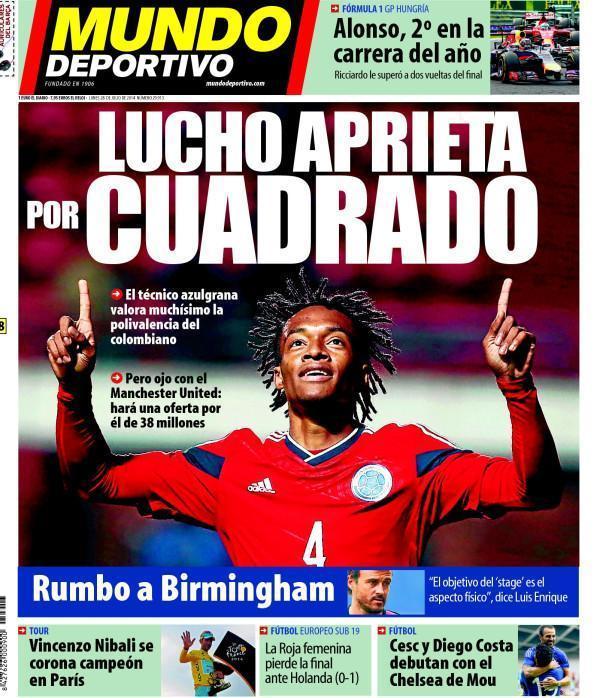 ---