Man United striker Robin Van Persie ruled out for a month; Twitter backlash follows for David Moyes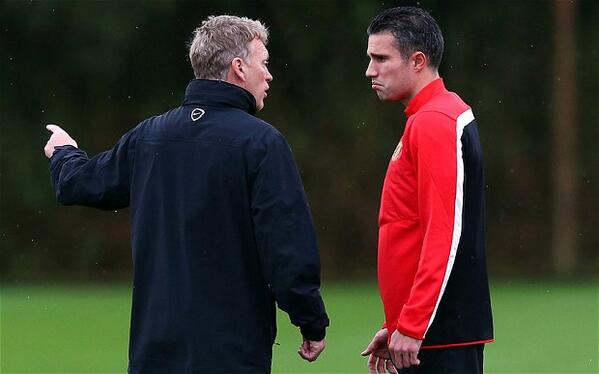 Robin Van Persie has been struggling to regain full fitness all season and Manchester United manager David Moyes today confirmed his star striker will be out for a month with a thigh strain.
The talented Dutchman made his return in last weekend's 1-0 home defeat to Newcastle, playing the full 90 minutes.
Man United will thus go into the busy Christmas period without their star player.
Fans on Twitter voiced their displeasure at David Moyes's managerial methods.
Robin Van Persie out for a month after aggravating thigh injury against Newcastle. Things just get better for David Moyes.

— Graham Ruthven (@grahamruthven) December 13, 2013
I like David Moyes. But his understanding of Robin van Persie's physical capacity, given the injury problems he has had, seems to be lacking

— Jonas Giæver (@CheGiaevara) December 13, 2013
It really feels like Moyes has imported his Football Manager Victor Anichebe training program over to van Persie.

— Nic English (@hififidelity) December 13, 2013
Van Persie completely mismanaged by Moyes. Played him 90 mins, did fuck all and we lost anyway. Then injured by taking a corner as a sub.

— Tatiana MUFC (@TatianaMUFC) December 13, 2013
Haha moyes, genius. Great move playing van persie for 90mins because you were scared of the reaction to subbing him hahahaha

— D.B (@brownie09lfc) December 13, 2013
Robin Van Persie out for a month because Moyes didn't have the testicular fortitude to substitute him

— Darren (@ThyKingdomScum) December 13, 2013
After rumours of overtraining , Moyes once again took a huge risk on Van Persie's fitness and it has backfired badly. Can't believe it.

— Vishwas_Mufc (@manunited4everr) December 13, 2013
Full blame has to be directed at Moyes. I said that Van Persie shouldn't have started against Newcastle-too much of a risk.

— Yahya (@Yahya_PD) December 13, 2013
Moyes, why risk van Persie when he's not fully fit, now he's out for a month. We're fucked.

---

GAMBLING CAN BE ADDICTIVE, PLEASE PLAY RESPONSIBLY