Man United offer Cristiano Ronaldo €50m signing fee if he doesn't renew at Real Madrid [El Pais]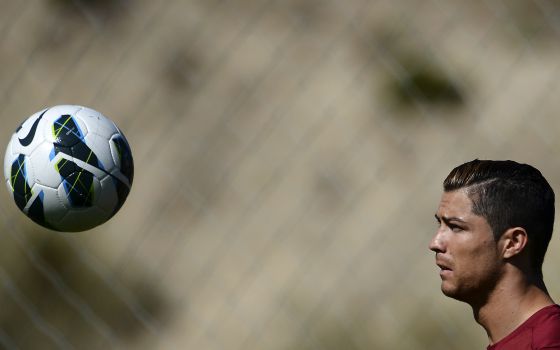 Spanish newspaper El Pais (traditionally a more reliable source than the likes of Marca and AS in Spain) have splashed with a major transfer story that will no doubt excite Manchester United fans.
Real Madrid are struggling to come to an agreement on a new deal with Cristiano Ronaldo who is not convinced by Real Madrid president Florentino Perez, who the Portuguese forward believes has treated him with contempt.
Manchester United representatives will meet with Cristiano Ronaldo in the coming days, according to El Pais. Whilst both sides will deny the meeting, it is likely to take place in either Funchal or Algarve.
Via Ronaldo's agent Jorge Mendes, Manchester United have urged their former star to reject any Real Madrid contract offers until January 2015 when he will be able to join another club for free with just six months left on his deal.
Then, Manchester United will pay Ronaldo a 50 million euro signing on fee and whatever salary he demands.
Ronaldo is keen on a return to Manchester United, the only club he would join in England, but has reservations about working with new boss David Moyes.
The former Sporting Lisbon winger has been unhappy with many statements from Real Madrid president Florentino Perez and Tweeted earlier this month that "All the news about my renewal with Real Madrid are false."
---