Man United mistakenly sell their new home shirt for just £22 on their official website [Pictures]
The Sun on Friday are reporting the story of how Manchester United made a big screw up on the price of their brand new 2014-15 home shirt.
In the early hours of Thursday morning, eagle-eyed United fans spotted that the club had decided to slash the price of their new strips from £55 to just £22.
The 60% sale was an administrative error, however 4000 Red Devils jumped on the foul-up to buy the new kit.
Man United has since released a statement admitting the mistake:
United Direct, the Club's Official Online Megastore, which is run by our e-commerce partner Kitbag, sent out communications which contained details of an erroneous discount code to our fans around the globe — this offer has now ended.
United Direct will honour all consumer orders placed using this discount code, an approach which is fully endorsed by the club.
See the picture evidence of Man United's screw up below.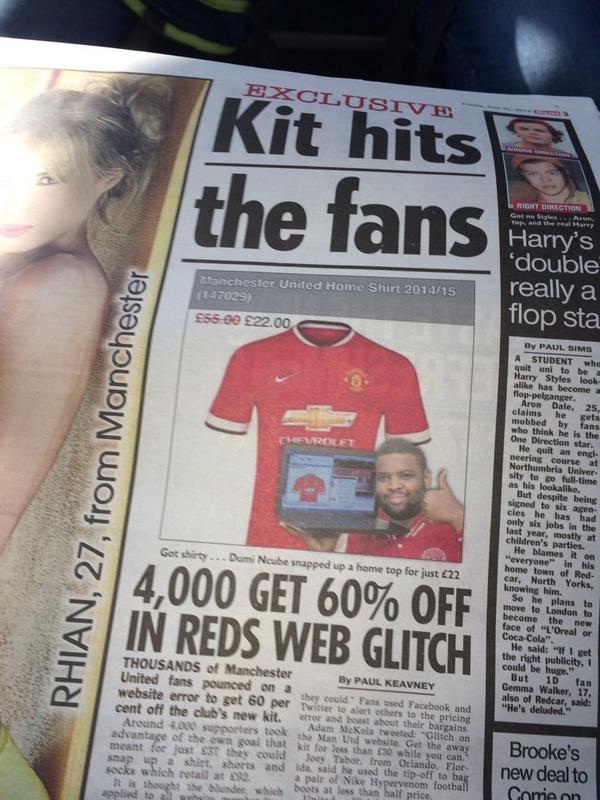 ---