Man United midfielder Ander Herrera now under investigation for match fixing [Marca]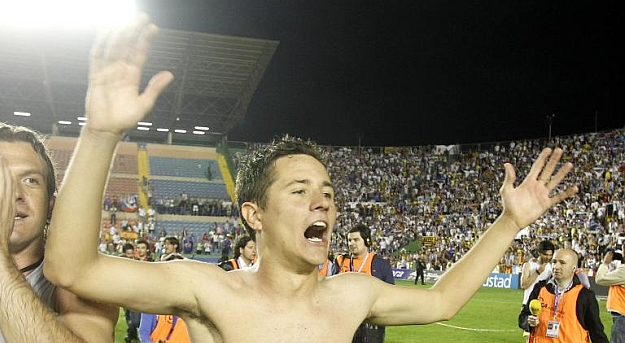 Manchester United midfielder Ander Herrera is the latest former player to come under scrutiny as part of a match-fixing investigation in Spain, regarding the Levante v Real Zaragoza match on the final day of the 2010/2011 season.
Zaragoza went into the final day in danger of relegation and it is alleged that 12 Levante players were each paid €120,000 to throw the game by their Real Zaragoza counterparts.
Twelve Zaragoza player are alleged to have received €120,000 in their account, which they were to pass on individually to the Levante opposition.
It is suggested in Marca today that Herrera is now under investigation for receiving funds from ex-Real Zaragoza president Agapito Iglesias but not declaring it to the Anti-Corruption unit, despite returning the cash.
Ander Herrera started for Real Zaargoza on May 21, 2011 against Levante and the current Manchester United midfielder played 72 minutes of the match.
Marca suggest that Herrera could well be called to the judiciary to testify as to the events surrounding the Levante v Real Zaragoza game of 2011.
There is a possibility that Spanish law enforcement will call upon their English counterparts to make sure Herrera returns to help their investigations.
Herrera is now by far the most famous player implicated in this scandal with all the Real Zaragoza players having reportedly returned any money immediately, once they realised it was sent to them by the presidents cousin.
Ander Herrera played the first half of Manchester United's 2-2 draw with West Brom on Monday night, before he was withdrawn for Marouane Fellaini.
Related articles: MAD! Atletico Madrid captain Gabi admits his part in match-fixing scandal [El Mundo].
Match highlights: Atletico Madrid's Gabi admits match-fixing Real Zaragoza 2 – Levante 1 [Video].
EXCLUSIVE OFFER!
Claim with promo code: "ZEP278"
Click here for more Premier League betting tips
---