Man United loanee Chicharito (Real Madrid) scores for Mexico, celebrates like Di Stefano [Video]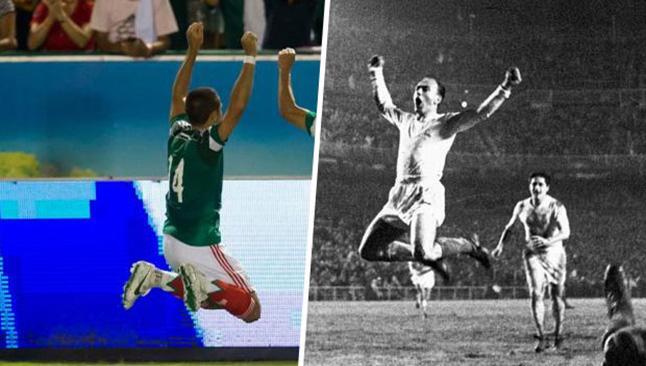 Javier Hernandez continued his good vein of club form by scoring in Mexico's 2-0 friendly win over Honduras.
In truth, Chicharito couldn't really miss as he was give all the time in the world by a lax Honduran defence to pick his spot.
But the Man United loanee, at Real Madrid this season, made no mistake and smashed the ball into the bottom corner to claim his 37th international goal in 67 caps.
His celebration was also noteworthy, as his leap in the air bore an uncanny resemblance to Real Madrid legend Alfredo Di Stefano's trademark celebration.
Click here for more Premier League betting tips
---